corpus christi investigator discreet Investigations - san antonio private investigator - cibolo private investigator - investigations - san antonio cheater investigations - infidelity investigations - san antonio criminal private investigator - san antonio child custody investigator - private investigator new braunfels - background investigations - san antonio - private investigator schertz - private investigator seguin - process serverprocess service - guadalupe county process server - texas private investigator

Useful Links
San Antonio, TX - Crime Stoppers
San Antonio Police Dept.
Bexar County Sheriff's Department
Federal Bureau of Investigation
Private Investigators
- read
PI Magazine,
the trade publication
for private detectives, police detectives, SIU Investigators and
anyone interested in learning how to become a PI.
United States Marshall Service
Become a Bounty Hunter
Austin Spy Shop - GPS trackers and other covert equipment.
Double click to edit
Double click to edit
Link Exchange Available Upon Request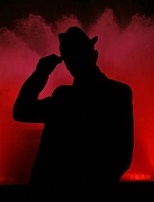 Copyright © Discreet Investigations All rights reserved.
Cibolo Police Dept.
Schertz Police Dept.