discreet Investigations - san antonio private investigator - cibolo private investigator - investigations - san antonio cheater investigations - infidelity investigations - san antonio criminal private investigator - san antonio child custody investigator - private investigator new braunfels - background investigations - san antonio - private investigator schertz - private investigator seguin - process serverprocess service - guadalupe county process server - texas private investigator


Please contact our office if you have any questions regarding the investigative services we provide. Our office hours are Monday through Friday 8 am to 5 pm (central time), however we are available 24 hrs a day, 7 days a week and 365 days a year as needed. If you leave a voicemail during business hours, we will reply within an hour. If you contact our office after business hours, we will reply by the following business day. We look forward to the opportunity to service your investigative needs.
ADDRESS:
PO Box 1087
Cibolo, TX 78108

PHONE:
Office: 210-284-0033
Cell: 210-623-0795

Email:
discreet@satxpi.com
harry@satxpi.com
BE ADVISED: THAT ALL INQUIRIES WILL REMAIN CONFIDENTIAL!!!

Main Office: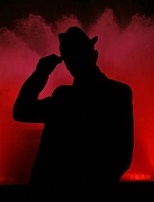 Copyright © Discreet Investigations All rights reserved.
Double click to edit
Dallas Office: Texas Rose Investigations LLC
ADDRESS:
PO Box 596
Granbury, Texas 76408
PHONE:
Office: (972) 900-4271


Email:
rose@txrosepi.com